Message to Japaneese Fans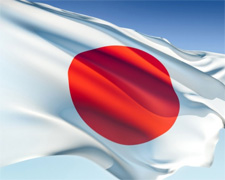 Dear Fans, friends and supporters of Iron Savior,
I am writing you today, because we need your help. Our new album, The Landing, will be released soon in Japan. We think, that this album probably is the best we ever have released so far. It would be a dream for all in the band, to come to Japan and perform our new material live for our Japaneese friends and fans. But this will only happen, if we sell enough albums, so that Japaneese promoters will become interested in Iron Savior. We would play without any fee, but our travel expenses must be covered. Those costs are quite high, so a promoter will not book Iron Savior, if the album sales are not high enough. I personally feel very connected to Japan and I would be extremely honored, if some Iron Savior shows in Japan somehow would become true. Unfortunatly we do not speak japaneese, so we need you to speak to the Japaneese people. How can you help? Well, first of all you could simply buy the album. But you could also help promoting it by posting as much personal comments on Japanese metal and discussion boards as possible and spread the word about "The Landing". Simply the more people get to know about Iron Savior and buy the album, the more likely it becomes, that we could play for all of you live in Japan. This would mean a lot to us!
Thank you in advance for your great support!
All the best,
Piet, Jan, Thomas and Piesel
\m/ Heavy Metal Never Dies \m/