Iron Savior will make the garden burn @ HOA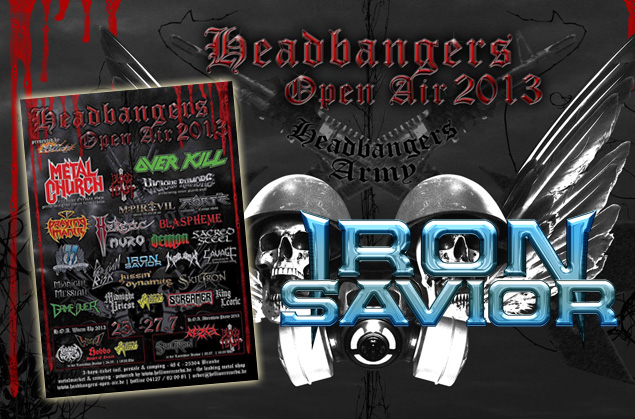 The Saviors are looking forward playing live on the upcoming 16th Headbanger's Open Air Festival! Showtime of Iron Savior will be 26th July 2013, 20:10h – 21:20h.
Here's what the HOA-Team announces:
"OK, all you headbangers out there, summer is getting closer and so is the 16th Headbangers Open Air !
We think we booked a pretty nice billing for you and we're looking forward to make the garden burn with all of you. If you haven't got your ticket yet, make sure to order soon, before they're all gone !
See ya all July 25th-27th when the motto will once again be:
"MAKE THIS GARDEN BURN"
Your HOA-Team"
We hope to see you there.
The Saviors & Harald.