Our trip to Moscow 2014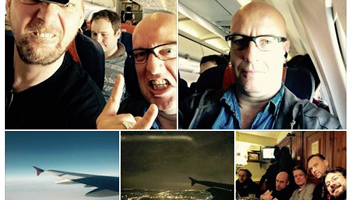 After our first great trip to Moscow we for sure had to repeat it and could do so at the end of this year!
Here are some impressions from our trip to Moscow, I recently posted on our "Official Facebook Fanpage" site in December 2014.
Thank you, Moscow!!!!!!!
Once again thank you all for the great show at Club Volta, Moscow 2014!!
[srizonfbalbum id=1]
"Here comes the setlist of our show at Club Volta in Moscow. Also a big thank you to our support Shadow Host for providing the backline and to Delta Mekong Concerts to make it all happen 🙂 "
Setlist: Last Hero, Starlight, The Savior, Revenge OT Bride, Break The Curse, Burning Heart, Mind Over Matter, Hall OT Heroes, RU Ready, Condition Red, I've Been To Hell, HM Never Dies, Coming Home, Iron Watcher, Atlantis Falling, Breaking The Law \m/