Riding On Fire on the balcony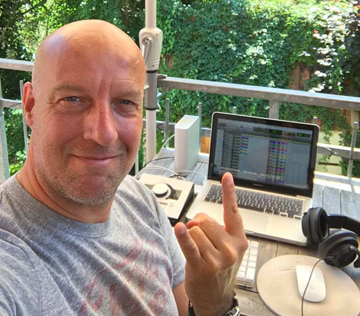 Riding On Fire – on the balcony
This is what I really like about the digital revolution: it would have been quite a job to haul out 2 24-track tape machines, a 128 fader mixing desk plus 4-5 racks of outboard equipment to the balcony!!
Today all this stuff is in a tiny little box… and there you have a cool mixing session of the latest re-recordings in the sunshine!!
This project will be quite massive. I really love to rework all the old classics like Eye 2 Eye, Tales of the Bold, Riding on Fire, Brave new world and many many more.
I will master 18 (!) songs this week for this massive release to be expected in November 2017!