Hamburg Metal Attack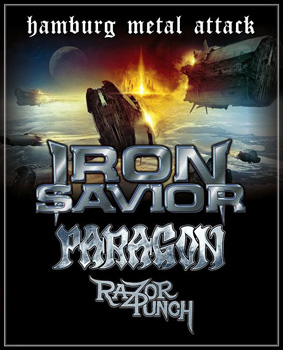 We are happy to finally present you this metal package! It had to be re-scheduled because of cancellation caused by illness in March this year: Iron Savior – Paragon and Razor Punch…. Hamburg Metal Attack!
Presale at EVENTIM, TixforGigs and Ballroom Hamburg.
Ballroom Hamburg: "For this event we splashed up on printing an event-shirt and not only a single one 🙂 – the ones who want to get one reserved in advance may contact Olli via: shop@ballroon-hamburg.de – the shirts will be sold for 15€ each.
Piet and the other Saviors are really looking forward to rehearsing these days and playing live again in the LOGO Hamburg! Doors: 19:00, Start: 20:00
See you there!
Piet & The Boys…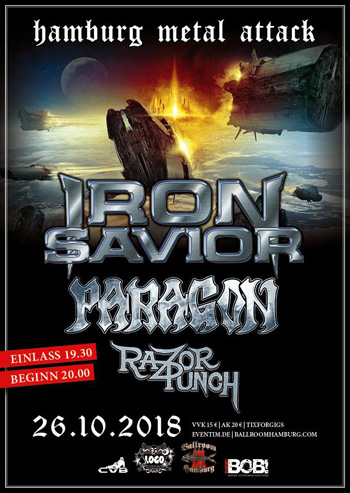 Hamburg Metal Attack Event-Shirts: